Occupational Health & Safety Policy
Our Occupational Health and Safety Management System (OHSMS) has been developed to create and maintain safe and healthy workplaces for our people, contractors and customers, to comply with all applicable health and safety legislative requirements and with the requirements ISO 45001:2018
Occupational Health & Safety Policy
Gregg Construction Pty Ltd is a civil construction contractor who specialises in the provision of services in the following areas:
Civil Construction incorporating road works, subdivisions, water and waste water infrastructure, earthworks, slope stabilisation and preventive maintenance works.
Design and Construct Civil Projects.
Project Management and Contract Administration.
Construction Survey Services.
Our Occupational Health and Safety Management System (OHSMS) has been developed to create and maintain safe and healthy workplaces for our people, contractors and customers, to comply with all applicable health and safety legislative requirements and with the requirements ISO 45001:2018.  In the development of our OHSMS we have considered the size and the context of our organisation and have considered the specific OHS risks and opportunities that Gregg Construction encounter in our daily activities.
Through the implementation of our OHSMS, our objective is to achieve zero harm by:
Providing safe and healthy working conditions to eliminate or minimise work related illness or injury.
Identifying and eliminating potential and existing OHS hazards.
Consulting and including the participation of workers in the process of controlling OHS risks
Treating injured workers and assisting in their recovery and return to work.
Investigating incidents, implementing controls and monitoring controls for effectiveness to prevent incident re-occurrence.
Gregg Construction management are committed to continually improve the effectiveness of our OHSMS by regularly monitoring progress and performance of processes against established objectives, reviewing the effectiveness of corrective actions, monitoring our performance through scheduled internal and external audits and communicating the outcomes of management reviews to our works as appropriate.
All Gregg Construction employees are consulted and trained in the requirements of the OHSMS and adherence to all requirements is expected at all times. Directors, managers, and supervisors demonstrate active safety leadership and shall lead by example.
The Gregg Construction Systems Manager will be responsible for annual review, audits, continual implementation, training and maintenance of the Gregg Construction Occupational Health and Safety Management System.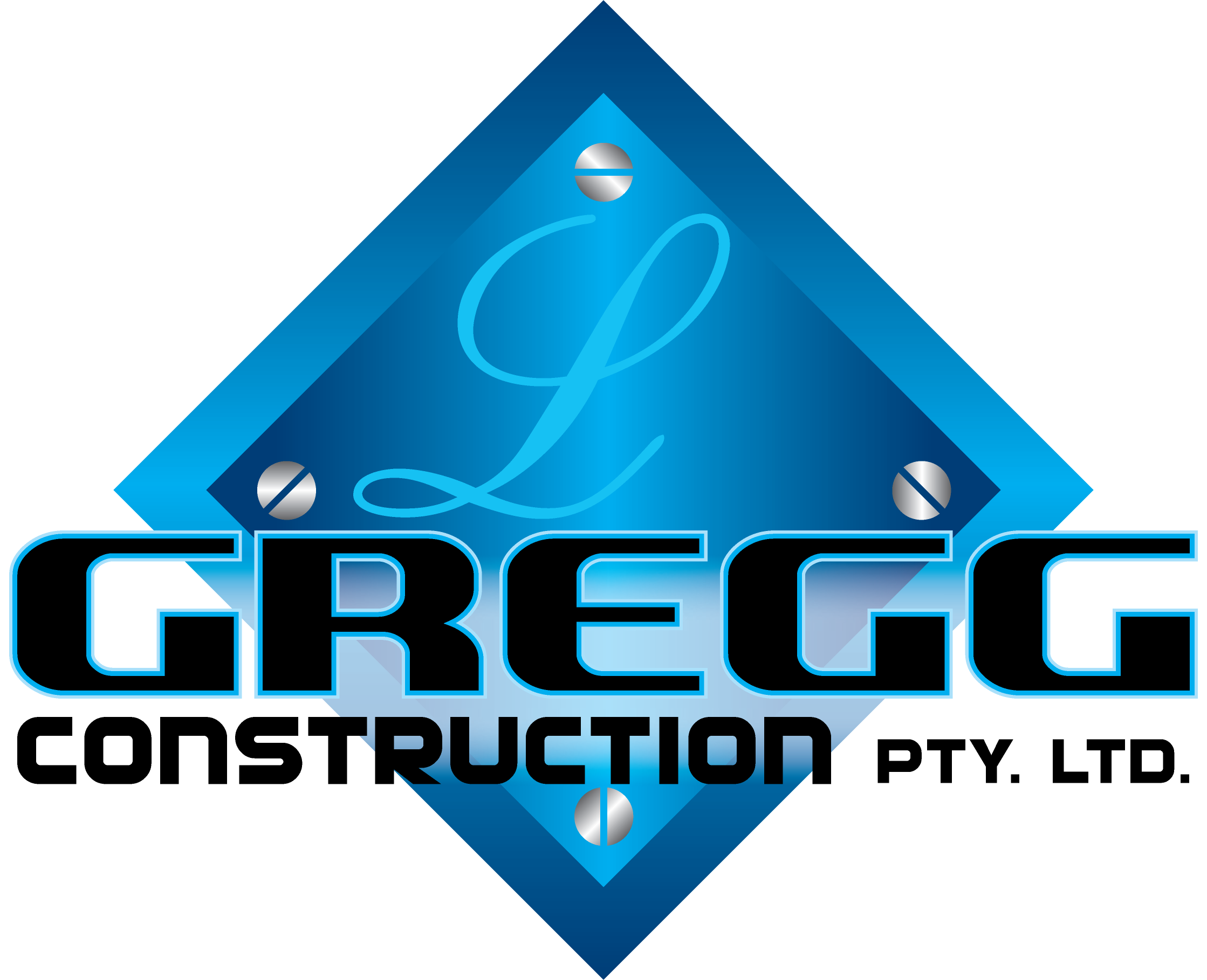 This policy is supported by the Managing Director of Gregg Construction and is regarded as fundamental to achieving core business objectives.  Gregg Construction seek the combined efforts of all employees and subcontractors to ensure the effectiveness and continual improvement to our OHSMS.

Ken Gregg, Managing Director. Date Approved: 01/02/2021
To download a printable, offline version of this Occupational Health & Safety Policy, please click the Download button.